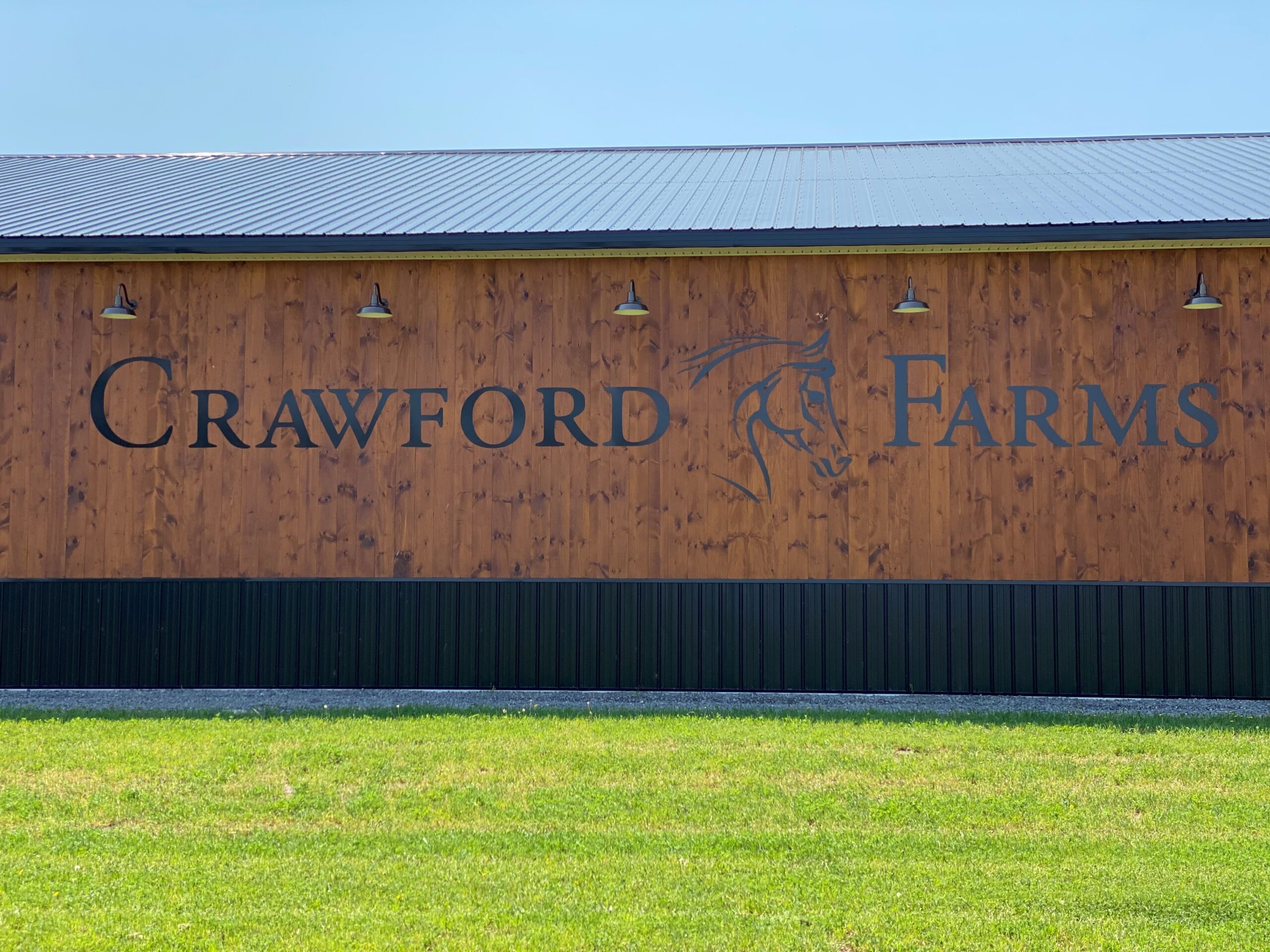 The downstate denizens took their turn Monday night (July 10th), with Yonkers Raceway hosting the $169,500 New York Sire Stakes Hugh Grant Pace for 3-year-old colts and geldings.
A quartet of divisions began the local statebred season, with a first division ($42,975), first-up America's Fleet (Jason Bartlett, $29) holding off What's Goin' On (Jim Morrill Jr.) in 1:55. Barry Hanover (Brian Sears) was third.  The winner, from post position five, put away a folding 7-10 Art Scene (Scott Zeron) after that one put up intervals of 27 3/5, 57 2/5, and 1:26 1/5. He eventually faded to sixth.
For America's Fleet, an American Ideal gelding trained by Ed Hart for co-owners Randy Bendis and Tom Pollack, it was his third win in 13 seasonal starts. The exacta paid $97, with the triple returning $519.
The second ($42,175) sire stakes event saw death-and-taxes Funknwaffles (Corey Callahan, $2.10) prevail. Away third from post five, he improved into a pocket after a rival broke.  Last season's frosh Empire champion tracked Outkast Blue Chip (Bartlett) through sections of 27 1/5, 56 1/5, and 1:24 3/5.  Funknwaffles then disposed of that foe, winning by 2 1/2 lengths in a night's-fastest 1:52. Second went to Pointomygranson (Brian Sears), with 'Outkast' third.
For Funknwaffles, an American Ideal gelding owned by Crawford Farms Racing and trained by John Butenschoen, it was his second win in six seasonal starts. The exacta paid $8, with the triple returning $19.60.
"You can do anything you want with him, and he gets around this track very well," Callahan said.
Monday night's third ($42,175) sire stakes gathering was not quite the same puny proposition as pole-sitting Heaven's Gait (Dave Miller, $2.70) eased past leading (27 2/5, 56 3/5, and 1:24 1/5) and stubborn Cultural Paradise (Brian Sears) late.  The margin was a neck and the mile went in 1:52 2/5. Twin B Cowboy (Mark MacDonald) wound up third.
For Heaven's Gait, a Rock N Roll Heaven colt owned by John Cummins and trained by Nicholas Devita, he's now five-for-ten this season. The exacta (two wagering choices by a wide margin) paid $5.00, with the triple returning $37.
"It was tough coming first-up, but he hung in there," Miller said.
The night's final ($42,175) sire stakes excursion saw the third of four odds-on numbers, In A Single Bound (Billy Dobson, $2.70) deliver the goods.  Two-moving from post three, he held sway (27 1/5, 55 4/5, 1:24 1/5, and 1:52 3/5), holding off a slow-starting Uffizi (Miller) by a length. Ideal Wheel (Sears) was a pocket third, while second choice Music Is Art (Brennan) jumped it off early.
For In A Single Bound, a Roll With Joe gelding co-owned by Dennis and Simone Noud and trained by Monica Krist, it was his sixth win in eight seasonal starts (five consecutive wins, three-for-three in NYSS). The exacta paid $11.80, with the triple returning $34.40.
–press release (Yonkers)–
http://www.drf.com/news/yonkers-funknwaffles-fastest-new-york-sire-stakes