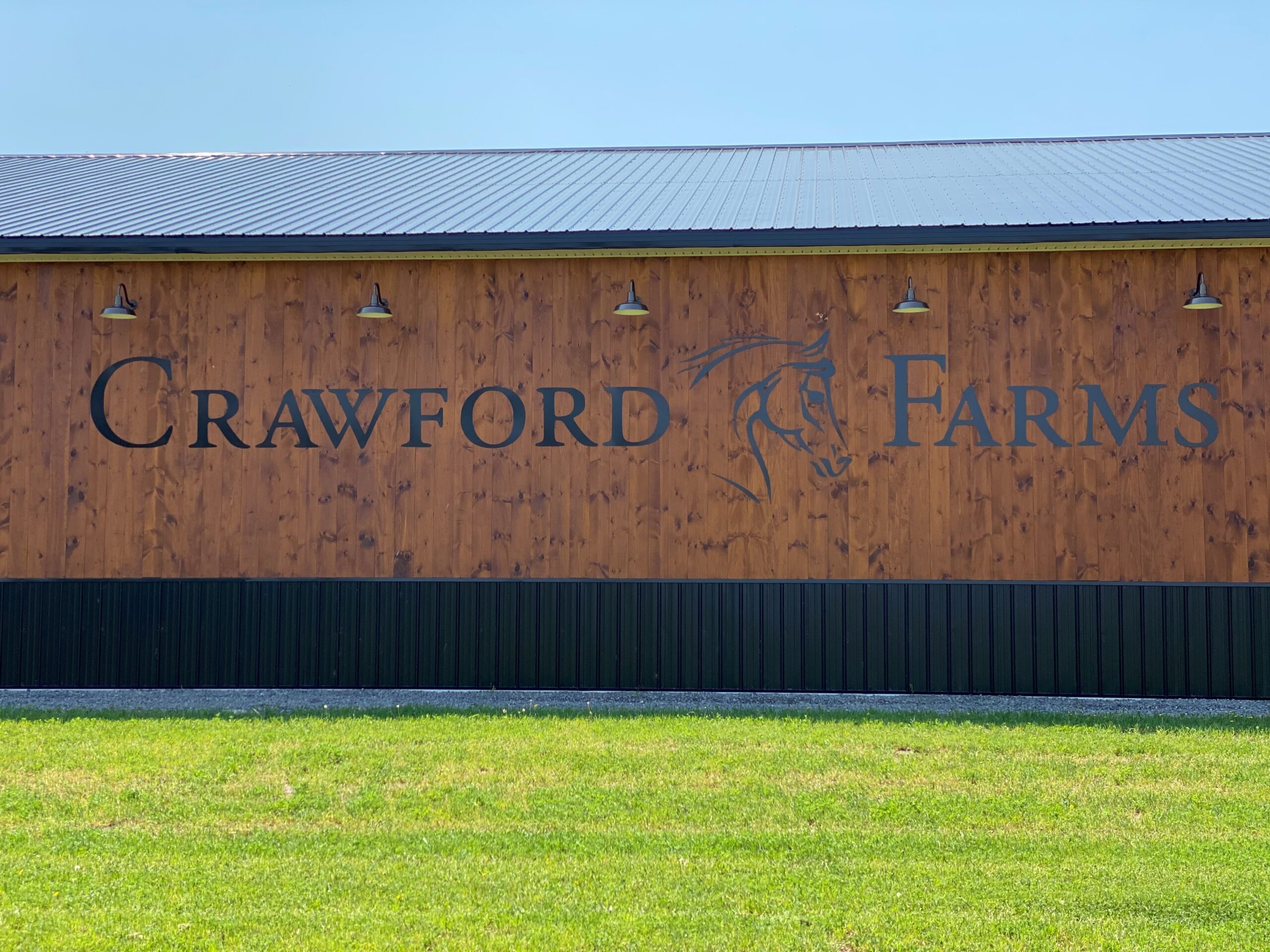 Few harness racing horse breeders have made a larger multi-media splash than Crawford Farms of Durhamville, New York.
From the second-story Crawford Farms mural at The Meadowlands to the Red Mile Grand Circuit meet where the water trucks proudly displayed the farm's iconic insignia, racing fans are constantly reminded of the dynamic duo's substantial commitment to the sport. Evident across multiple digital platforms, the Crawford's are very active on social media and have produced and broadcast several TV commercials during key, nationally televised harness races, including the Hambletonian.


Driven by a passion for the sport, and a desire to help harness racing prosper, the Crawford's have sponsored this season's Meadowlands Pace, Kindergarten Classic, Crawford Farms Trot and the Red Mile Grand Circuit meet. In addition to vast purse support, they have recently completed a state-of-the-art equine therapeutic spa, 40-stall barn, and an 8-stall horse exerciser at their central New York breeding & racing operation.
For their considerable investment in the future of the Standardbred and support of harness racing and breeding in the state of New York, the Monticello-Goshen Chapter of the United States Harness Writers Association has awarded Crawford Farms their annual Excelsior Award.
Somewhat surprised when they learned of the award, Michelle and Albert Crawford were humbled by the honor. "We love this business, and we are very pleased that someone has noticed and appreciated our efforts" noted Albert, son of the late Jim Crawford who was the affable former president of the Harness Horse Breeders of New York State.
"My wife and I are committed to breeding top horses in New York State and supporting the industry in the process. We know that it is a considerable challenge, but we are rolling up our sleeves and eager to do the work!" Michelle, the spark that energizes much of the daily operations added, "Every day that I am on our farm I am amazed at the work ethic and dedication that our staff contribute to our vision. Whether we are breeding, foaling, weaning or performing racehorse rehab, they always give 110%, and for that I am very grateful."
The farm, which was founded in 1966 by Jim and Patricia Crawford, continues to be a family affair. The 100-acre nursery has continued to expand not only their footprint, but also their broodmare band. Their yearling consignments to Lexington and Morrisville have continued to improve in scope and scale.
When they are not raising future harness racing stars, Michelle and Al own and operate one of the most successful healthcare lending institutions in the nation, Bankers Healthcare Group. In fact, BHG was ranked as the 5th Fastest Growing Private Company by Inc.
Formed in 1992 from a modest group of four finance experts, BHG now employs close to 200 business professionals.