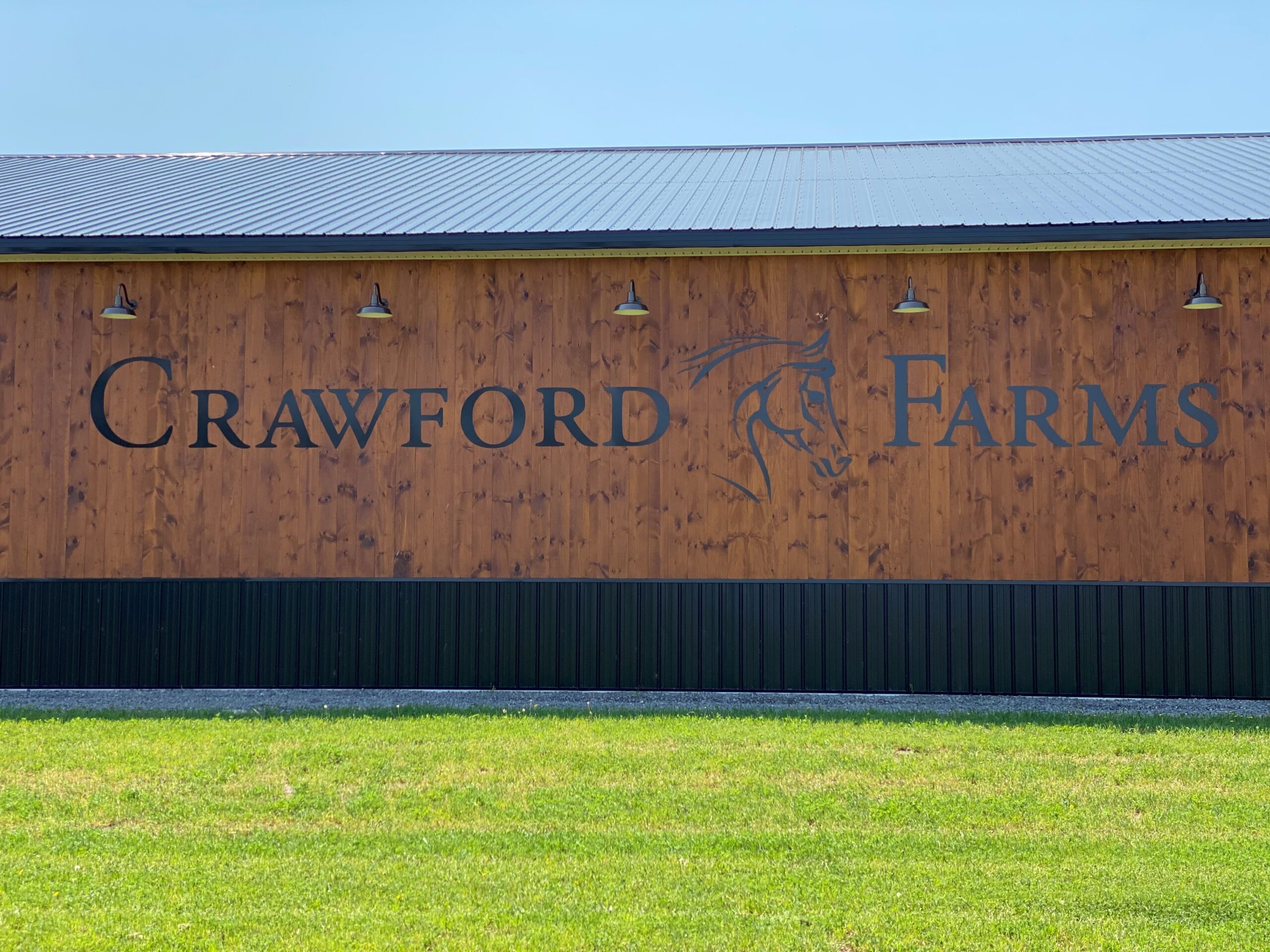 About Crawford Farms
Few harness racing horse breeders have made a larger multi-media splash
than Crawford Farms of Durhamville, New York.
From the second-story Crawford Farms mural at The Meadowlands to the Red Mile Grand Circuit meet where the water trucks proudly displayed the farm's iconic insignia, racing fans are constantly reminded of the dynamic duo's substantial commitment to the sport. Evident across multiple digital platforms, the Crawford's are very active on social media and have produced and broadcast several TV commercials during key, nationally televised harness races, including the Hambletonian.