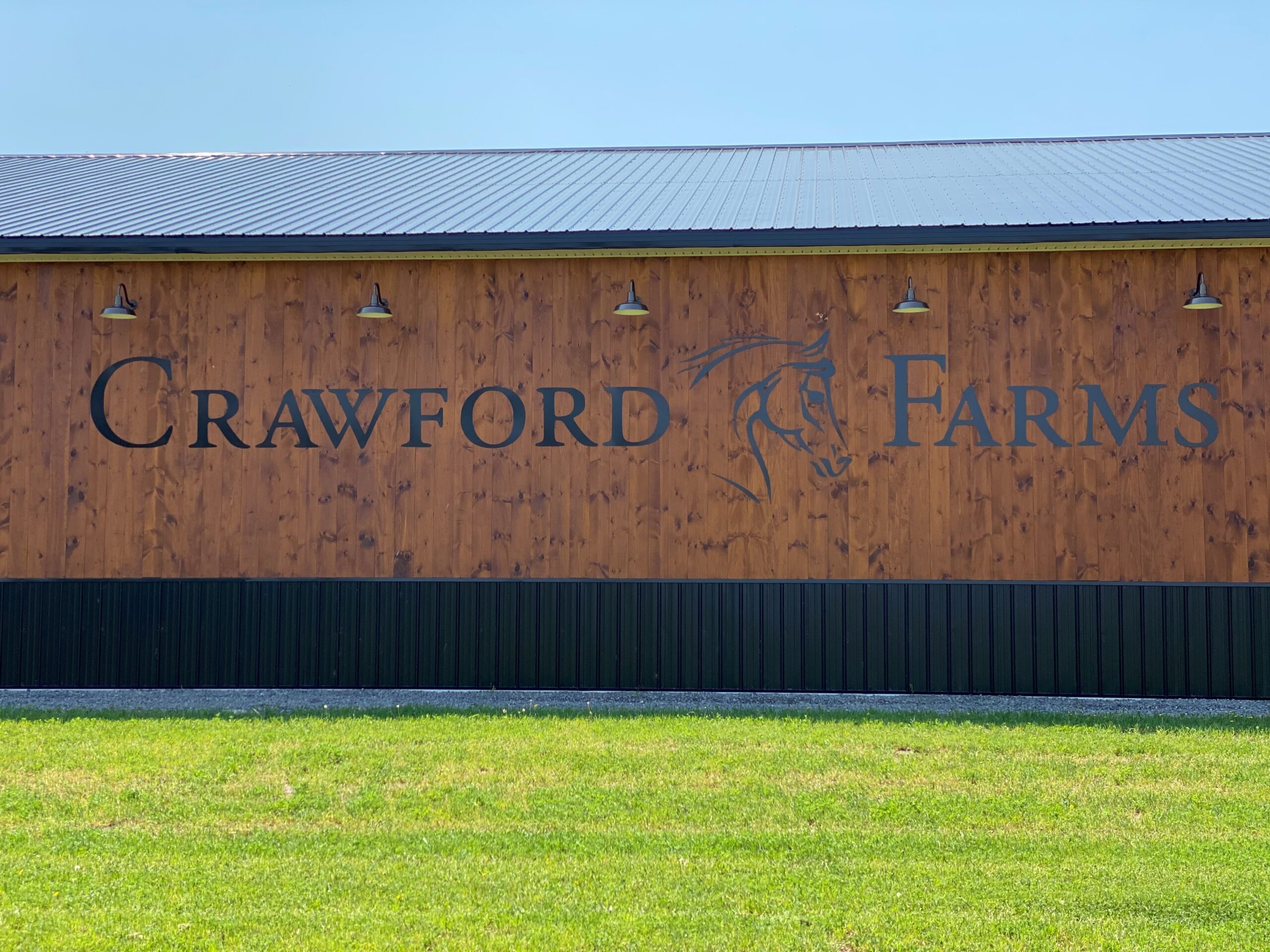 Crawford Farms is stepping up its support of harness racing by signing on as the sponsor of the Tattersalls Pace at the Red Mile.
The Tattersalls Pace, first held in 1971, is The Red Mile's top Grand Circuit event for 3-year-old colt pacers.
"The Red Mile is one of the premier places to showcase our horses, so this is another thing we can do to support the sport," said Michelle Crawford, who operates Crawford Farms in partnership with her husband, Albert. "This shows our continued support of the sport, which will still include sponsorship of the Meadowlands Pace."
Crawford Farms has been building a broodmare band that will one day include Atlanta, who recently became the first filly to win the Hambletonian in 22 years.
"I'm exciting to have Atlanta in the breeding shed, but hope she races for a few years before that happens," said Michelle.
The Crawford Farms broodmare band already includes such blue bloods as the dams of Marion Marauder, Southwind Frank and Homicide Hunter.
"We just opened up 100 new acres of farmland with sheds and in the spring we will have an 80-stall breeding facility, so in addition to building our broodmare band, we're continuing to make improvements to the farm," added Michelle.
This year Crawford Farms will sell its yearlings at the Lexington Selected Sale with two consignors, Northwood Bloodstock and Preferred Equine Marketing.
"This year we're selling 19 yearlings with Northwood and 17 with Preferred Equine, but I think next year we will step into the consignment business again," shared Michelle. "We plan to have our same barn at Fasig-Tipton and we will have some very well-bred yearlings. The sponsorship of the Tattersalls shows our support of the sport and I hope people will support us by looking at our yearlings."
https://www.harnessracing.com/news/crawfordfarmstosponsortattersallspace.html