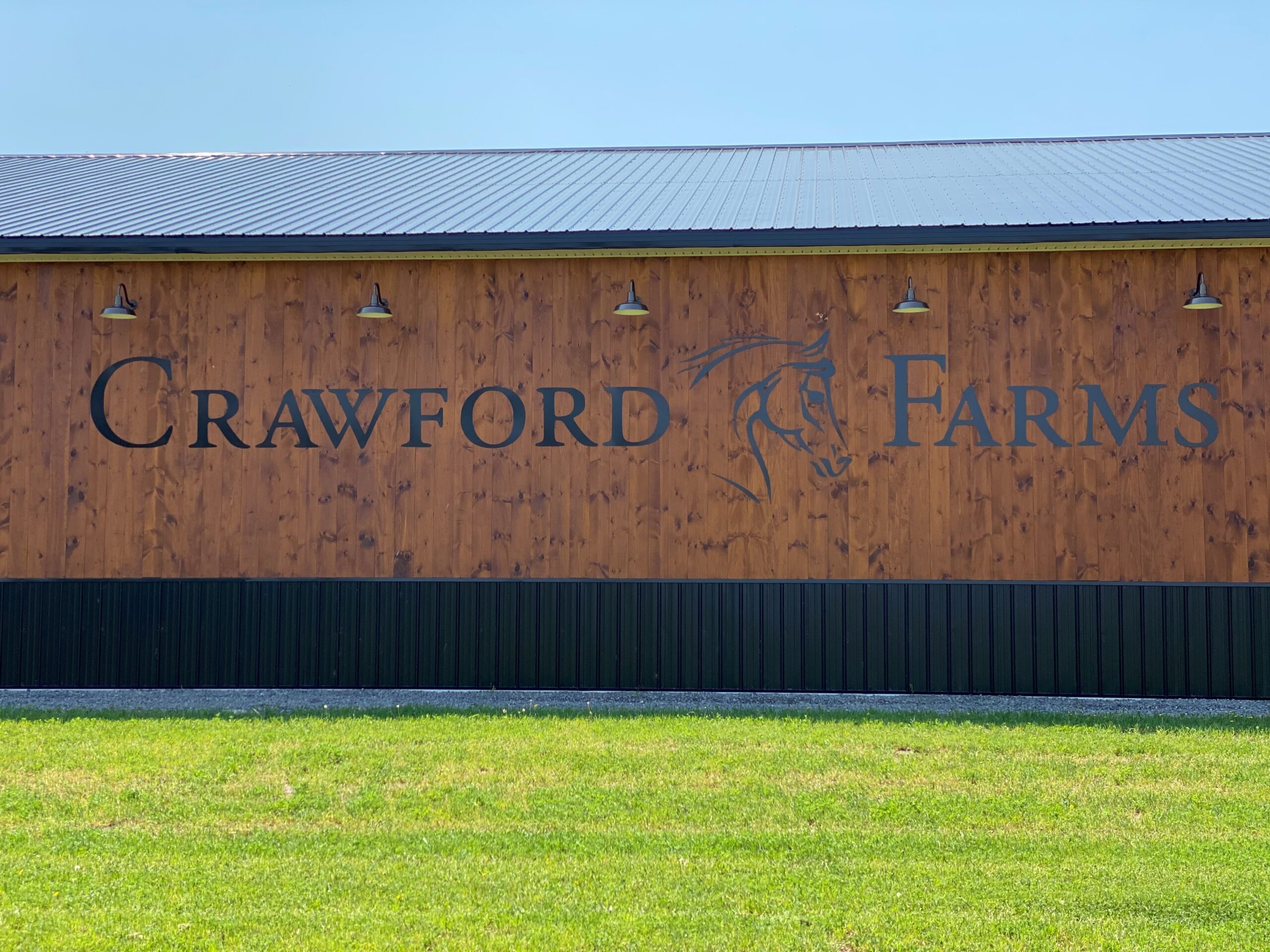 Little Brown Jug day at the Delaware County Fairgrounds is a special experience and one couple that is hooked is Albert and Michelle Crawford.
A bit over a month since winning the Hambletonian as co-owners behind Atlanta, the Crawfords will seek to capture the Jug with new purchase Wes Delight. A colt by Bettor's Delight, Wes Delight has earned $311,930 through his first year and a half of racing under the care of trainer Mark Harder. Now Chris Oakes will condition the horse.
According to Michelle Crawford, Wes Delight drew attention from the couple when driver Corey Callahan chose off their Winston a few times to drive him. While Winston is eligible to the Jug, they didn't feel he was ready to take that leap.
"We couldn't do it to the little guy even though we are Jug addicts," said Michelle Crawford about Winston. "[Albert] has been looking for a Jug horse for a while and he surprised me this past weekend with Wes Delight."
No purchase price was disclosed for Wes Delight, who owns a 25-8-4-4 career record. The 3-year-old pacer won an elimination for the North America Cup, a division of the Reynolds and a leg of the Pennsylvania Sire Stakes in 2018.
The Crawfords finished second in the 2017 Little Brown Jug with Funknwaffles.
https://www.drf.com/news/harness-crawford-farms-racing-purchases-wes-delight-run-little-brown-jug