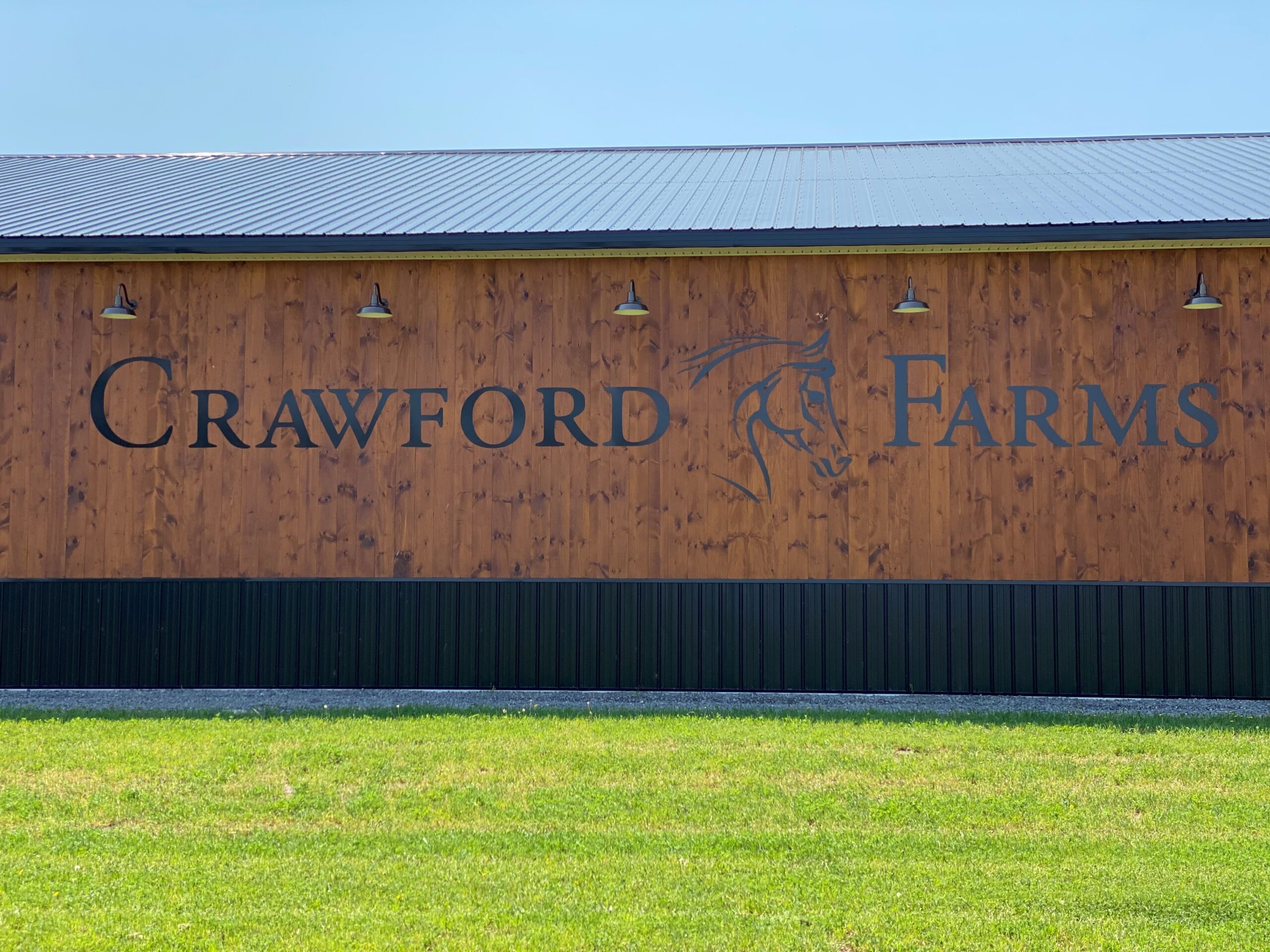 CRAWFORD FARMS connections finish 1-2-3 in Hambletonian Final
East Rutherford, NJ — It was big day for harness racing, and equally as fulfilling for Michelle and Albert Crawford as they watched Marion Marauder win Saturday's (Aug. 6) $1 million Hambletonian by a nose over Southwind Frank in 1:51.4 at the Meadowlands Racetrack. Sutton was third as the top three horses stretched across the finish line separated by only a neck in the 91st edition of the sport's top race for 3-year-old trotters.
Not only was the race a testament to the individual accomplishments of these stakes colts, but also to the effort and forward thinking that the Crawford's have placed in their ever-increasing broodmare band.
Not only does Crawford Farms have a full brother to Hambo winner Marion Marauder to sell in Lexington, but the Crawford's have also recently acquired the Dams of both Southwind Frank (Flawless Lindy) and Sutton (I Wanted Wings).
It was Marion Marauder's second win of the day. Earlier in the afternoon, he won his Hambletonian elimination by a half-length over Southwind Frank in a career-best 1:51.3. Last year, Marion Marauder was winless in races against Southwind Frank, finishing second on four occasions.
G Wagon, a Muscle Hill full brother to Marion Marauder will be available for preview, along with 30+ of his Lexington and Morrisvile-bound stablemates, at the Crawford Farms Open House on Friday, August 26 from 10 am to 3 pm at the Durhamville, NY farm.
For more information, please contact Michelle at 315-382-5378.