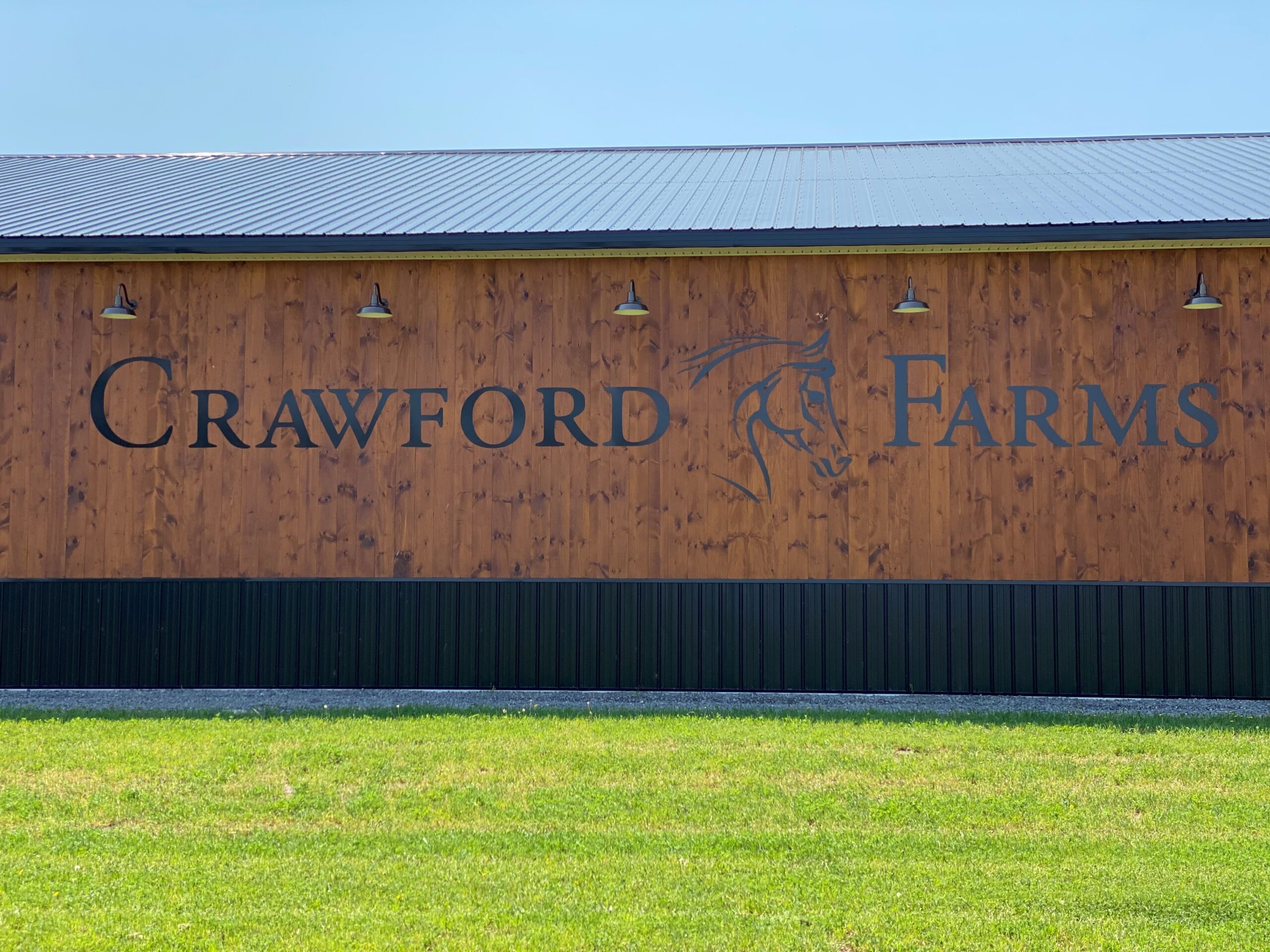 Vernon, NY — When hip number 410, a Conway Hall filly out of the mare Classic Yankee, walked into the sales ring at last week's Lexington Selected Yearling Sale, the expected sets of eyes watched with anticipation as the bidding began. Breeder Crawford Farms was hoping for a profitable sales price and interested buyers watched as the price inched upwards.
Perhaps not surprisingly, the filly, already named Vernondownthehouse, was purchased by Vernon Downs owner Jeff Gural for $65,000.
But another interested party located in Central New York has plenty riding on the horse as well, even if that person was not watching at the time the horse sold.
Stacey Michaud, a racing fan at Vernon Downs, is the one responsible for the filly's name, having submitted it during a Crawford Farms sponsored name that foal contest in August 2014 at the racetrack.
Besides seeing her creative selection picked as the winning name, she is also in line to earn a potentially nice payday. As part of winning the contest, Michaud is entitled to one percent of the filly's earnings during her 2- and 3-year-old racing seasons.
"Any time you purchase a yearling you always dream of having the next champion," said the filly's owner, Jeff Gural. "But in this case, I am really hoping to help a loyal Vernon Downs fan make some extra money through this promotion we did with our partners at Crawford Farms. All we can do is keep our fingers crossed and hope for the best."
The filly will be sent to trainer Julie Miller to be prepared for a racing career that will hopefully begin next season and include many trips to the winner's circle.
For complete racing and promotional information, visit www.vernondowns.com.